Quiz Night
In aid of 'Action on Hearing Loss' and other Rotary Charities

Friday 10 February 2017
at 7.30pm

St Aggie's Hall, Hurst Green

Teams of 6 to 8 people.
Only £12 a head, including an amazing Ploughman's Supper.
Bring your own nibbles and drinks.

To enter, contact Roger Stent on
01883 717131 or This email address is being protected from spambots. You need JavaScript enabled to view it.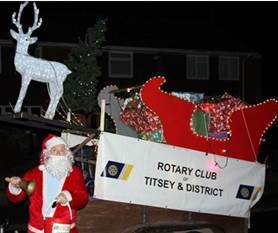 Between 12 and 21 December, Santa, Rudolph and the Titsey Rotary elves visited streets in Oxted, Hurst Green, Old Oxted, Limpsfield and Limpsfield Chart. Santa was handing out sweeties to the children and the elves were collecting loose change (and a few notes!) for the Titsey Rotary charity fund.

We had an AMAZING reception on the doorsteps of the district – what lovely polite children, all loving seeing Santa and the brightly-lit sleigh. And the people of the district were incredibly generous! Our bucket collection raised £3240, which we will use to support charities and good causes.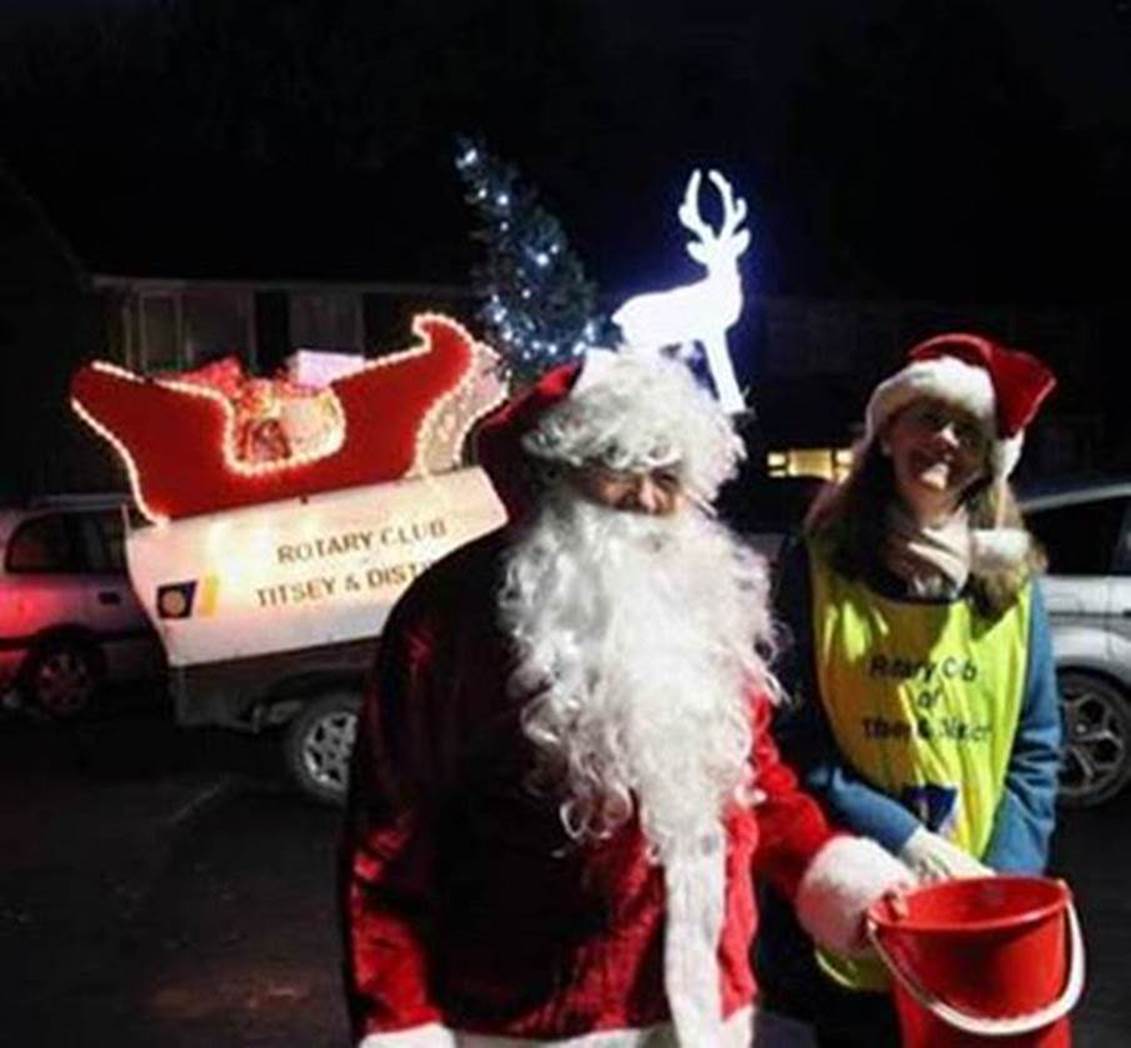 Most of the money will be used locally, helping organisations and individuals, and some will be used to help with international disaster relief. In the past we have provided support for Young Epilepsy, Moor House School, The Woodhouse Centre, Limpsfield Grange School and Age Concern, as well as for earthquake relief in Haiti and Nepal and following the Indian Ocean tsunami, and flooding in Sri Lanka, Bangladesh etc.

Thanks you for your supporting Santa's Sleigh and for your lovely comments about what we do. It's not just the children who love Santa's Sleigh – the Titsey Rotary elves love it too!
Ho Ho Ho!